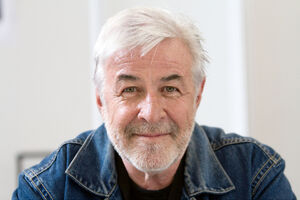 Jim Byrnes is a blues musician, guitarist, and actor. He voices Viggo Dare in Slugterra.
Personal Life
James Thomas Kevin "Jim" Byrnes was born on September 10, 1948 in St. Louis, Missouri, USA. He has lived in Vancouver, British Columbia, Canada, since the mid-1970s.
Voices
Slugterra Roles
Other Notable Roles
Hot Wheels Battle Force 5 - Jack Wheeler
Shadow Raiders - Grand Vizier
Transformers: Beast Wars - Inferno
X-Men Evolution - Nick Fury
Ad blocker interference detected!
Wikia is a free-to-use site that makes money from advertising. We have a modified experience for viewers using ad blockers

Wikia is not accessible if you've made further modifications. Remove the custom ad blocker rule(s) and the page will load as expected.