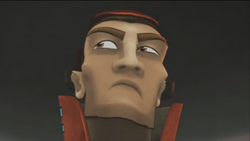 Judges was a job that would preside over court proceedings. The judge is supposed to conduct the trial impartially and in an open court. They would judge crimes in different caverns, there were however many corrupted judges such as Judge Logan who convicted Pronto of 50 years of hard labour only for spitting gum on the sidewalk.
Appearances
Ad blocker interference detected!
Wikia is a free-to-use site that makes money from advertising. We have a modified experience for viewers using ad blockers

Wikia is not accessible if you've made further modifications. Remove the custom ad blocker rule(s) and the page will load as expected.