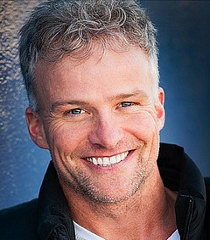 Matt Hill is a Canadian voice actor and comedian who is known for voicing Mario Bravado in the Canadian TV series, Slugterra. He's also known for voicing Ed in Ed, Edd n Eddy and Marvin in Martin Mystery.
Personal Life
Matthew "Matt" Hill was born on January 19, 1968 in North Vancouver, British Columbia, Canada. He has one of the most youthful and recognized voices in the voice acting community, often cast in teenage roles because of this. As of 2013, Matt Hill has relocated to Los Angeles, California.
Voices
Slugterra Roles
Other Notable Roles
Captain N: The Game Master – Kevin Keene/Captain N
Dragon Booster – Artha Penn
Dragon Tales - The Grudge
Ed, Edd n Eddy – Ed
Martin Mystery - Marvin
Monster Buster Club - Danny
Pac-Man and the Ghostly Adventures - Skeebo
SheZow - Maz
Storm Hawks – Finn
Trivia
Matt Hill was born in the same place as Sam Vincent. The two are often cast together as friends, most famously in the Cartoon Network programme Ed, Edd n Eddy, with Ed (Hill) & Edd (Vincent), and as the two protagonists of the Mobile Suit Gundam SEED franchise; Kira Yamato (Hill) and Athrun Zala (Vincent).
Ad blocker interference detected!
Wikia is a free-to-use site that makes money from advertising. We have a modified experience for viewers using ad blockers

Wikia is not accessible if you've made further modifications. Remove the custom ad blocker rule(s) and the page will load as expected.