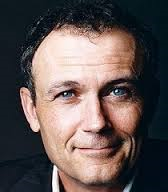 Michael Kopsa is a Canadian voice, film, television and stage actor.
He is known for his role as Char Aznable in the English dub of Mobile Suit Gundam and for his role as Commander Volcott O'Huey in Galaxy Angel. He has also provided the voice of Beast in X-Men: Evolution. He also appeared on the Sci-Fi TV series Stargate SG-1on several occasions, as well as The X Files, The Net, and The Outer Limits. In the fourth and fifth season of Fringe he played the recurring Observer villain Captain Windmark. He also plays the role of Brimstone in Slugterra.
Personal Life
Michael Kopsa was born on Jan 22, 1956 in Toronto, Ontario, Canada.
Voices
Slugterra Roles
Other Notable Roles
Dragon Ball Z - Yakon (Ocean Group Dub)
Dragon Booster - Propheci, Reepyr
Death Note - Takeshi Ooi
Iron Man: Armored Adventures - Controller
Lego Ninjago: Masters of Spinjitzu - Samukai
MegaMan NT Warrior - LaserMan.EXE, PharoahMan.EXE
Mobile Suit Gundam - Char Aznable
X-Men: Evolution - Beast
Ad blocker interference detected!
Wikia is a free-to-use site that makes money from advertising. We have a modified experience for viewers using ad blockers

Wikia is not accessible if you've made further modifications. Remove the custom ad blocker rule(s) and the page will load as expected.