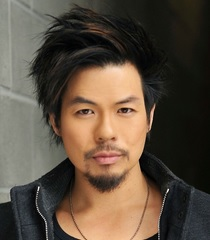 Vincent Tong is a Canadian actor and voice actor, who's known for voicing Junjie and few other characters in Slugterra.
Personal Life
Vincent Tong was born on May 2, 1980 in Vancouver, Canada.
Voices
Slugterra Roles
Other Notable Roles
Iron Man: Armored Adventures - Gene Khan/The Mandarin
Kid vs. Kat - Henry Chan
Lego Ninjago: Masters of Spinjitzu - Kai
Lego Nexo Knights - Jestro
Nerds and Monsters - Irwin Chang-Stein
Pac-Man and the Ghostly Adventures - Master Goo
Packages from Planet X - Dan Zembrowsky
Ratchet and Clank Movie - Brax Lectrus
Storm Hawks - Raptor Guard
The Deep - Antaeus Nekton
Voltron Force - Daniel
Ad blocker interference detected!
Wikia is a free-to-use site that makes money from advertising. We have a modified experience for viewers using ad blockers

Wikia is not accessible if you've made further modifications. Remove the custom ad blocker rule(s) and the page will load as expected.